How to Age
For "Super Surfaces" poster show in Seoul, Korea
How to Age
is a poster for the show "Super Surfaces" at the Doosung Paper Gallery in Seoul, South Korea July 10, 2018. Show curated by
Moon Jang
.
Bodies of water—especially oceans—are deep, complex volumes but we often see or "read" them as a surface. In western culture, youth is a currency. There is both an external and internal obsession with appearance and aging. Two of the smartest and most powerful women I know feel "bad" about their neck.
For my future self, T., L., & M. and for any person who may need it. Typeface: Rella Sans by
Renald Louissaint
, text inspired from a prompt by
Holly Willis
.
Exhibition Participants: Golden Tree (Namoo Kim & Hyojin An), Minho Kwon, Ohyun Kwon, Jinhee Kim, Minkyoung Kim, Yunim Kim, Hoon Kim, Jinhee Kim, The Rodina, David Gay & Moon Jang, David Smith, Michael Radyk, Mark Callahan, Mary Banas, Jangho Park, Chaehee Park, Jaekyung Jung & Sohin Hwang, Isaac Gertman, Byung-hak Ahn, Once-Future Office, 60603: Joo Sun, Jamie Nam, Minjoo Kim, Alyssa Casey, Amy Fortunato, Sera Yong, Ian Lynam & Kyle Lynam, Chulmin Yi, Pooroni Rhee, James Chae, Hwara Jo, Katherine Miller, Chris Ro, and Minjae Huh.
Link to exhibit website:
http://supersurfaces.tk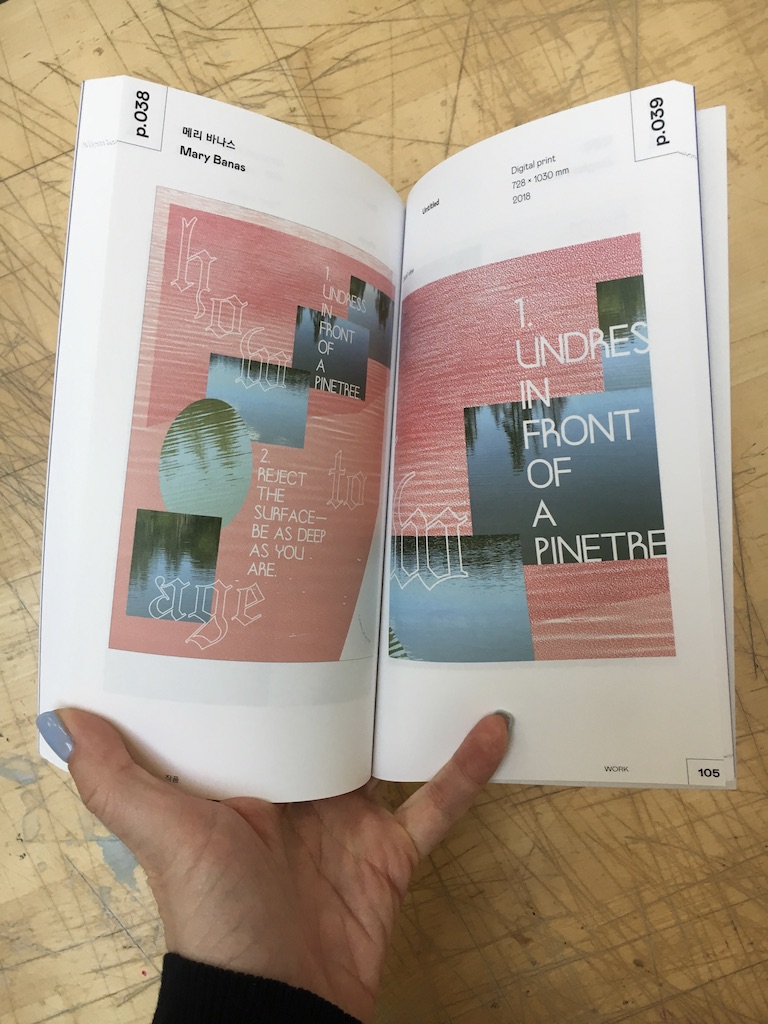 ---
contact: mary.banas (at) gmail.com
1981–NOW © YES IS MORE, Mary Banas, specified rights holders. All Rights Reserved.